Committee Jurisdiction: Primary jurisdictions are California Energy Commission; California Independent System Operator; California Public Utilities Commission (CPUC); CPUC oversight and reform; Electric generation: biogas, biomass, coal, geothermal, hydroelectric, natural gas, nuclear, renewables, solar, and wind; Electric grid; Energy efficiency, energy conservation, and demand response; Energy service providers; Natural Gas; Power plant siting; Railroads; Supplier diversity related to CPUC regulated energy, water, and railroad; Utility rates: electric, gas, water, and vessels; Water utilities.
The Utilities and Energy Committee is located in Room 5132 and the phone number is (916) 319-2083.
Please see information and resources below during the coronavirus (COVID-19) crisis:
The California Municipal Utilities Association put together
this webpage
. They are continuing to update it as they get more information from their members.   
The investor owned utilities also have information available on their websites: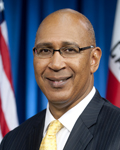 For information on how to submit a position letter please see the 
Advocacy Quick Reference Guide