Committee Jurisdiction: Primary jurisdictions are California Energy Commission; California Independent System Operator; California Public Utilities Commission (CPUC); CPUC oversight and reform; Electric generation: biogas, biomass, coal, geothermal, hydroelectric, natural gas, nuclear, renewables, solar, and wind; Electric grid; Energy efficiency, energy conservation, and demand response; Energy service providers; Natural Gas; Power plant siting; Railroads; Supplier diversity related to CPUC regulated energy, water, and railroad; Utility rates: electric, gas, water, and vessels; Water utilities.
The Utilities and Energy Committee is located in 1020 N Street, Room 408A; and the phone number is (916) 319-2083. The public email for written testimony is AUTL.DL@asm.ca.gov.
Please see information and resources below during the coronavirus (COVID-19) crisis:
The California Municipal Utilities Association put together
this webpage
. They are continuing to update it as they get more information from their members.   
The investor owned utilities also have information available on their websites: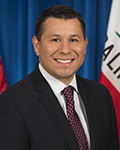 For information on how to submit a position letter please see the 
Advocacy Quick Reference Guide

Important COVID-19 Information
The public will have the ability to participate in committee hearings by offering comment in the following ways:
The Capitol will be open for attendance of this hearing; however, due to guidance on physical distancing, seating for the hearings will be minimal for the press and public. In-person attendance is not recommended. All are encouraged to watch the hearings from their livestream on the Assembly's website at 

https://www.assembly.ca.gov/todaysevents

.
Remote Testimony Station location:

Sacramento – State Capitol Park - North steps

Written testimony before the hearing via the position letter portal. Please note that any written testimony submitted to the committee is considered public comment and may be read into the record or reprinted.